Why Choose USA Renovations for Polished Concrete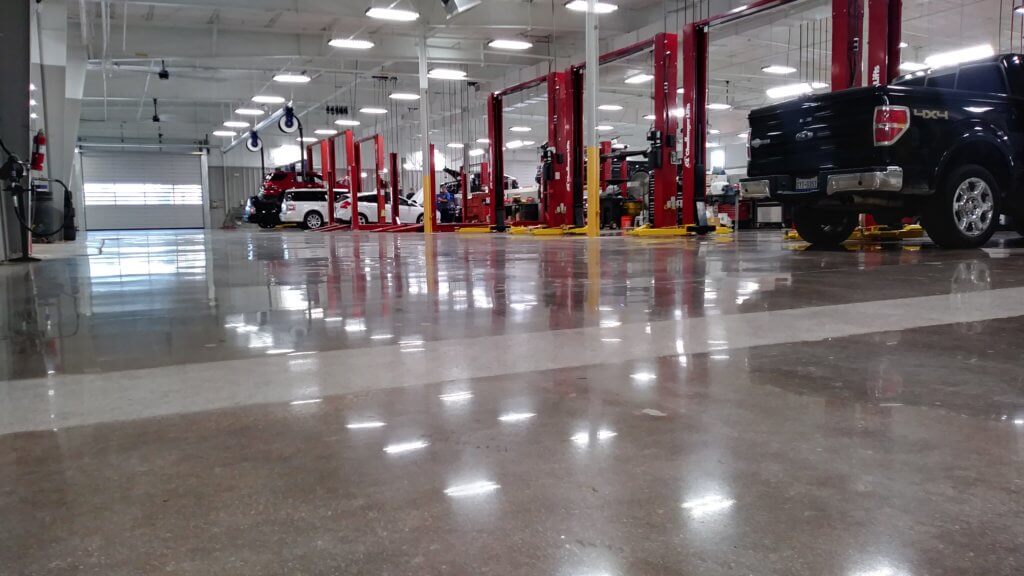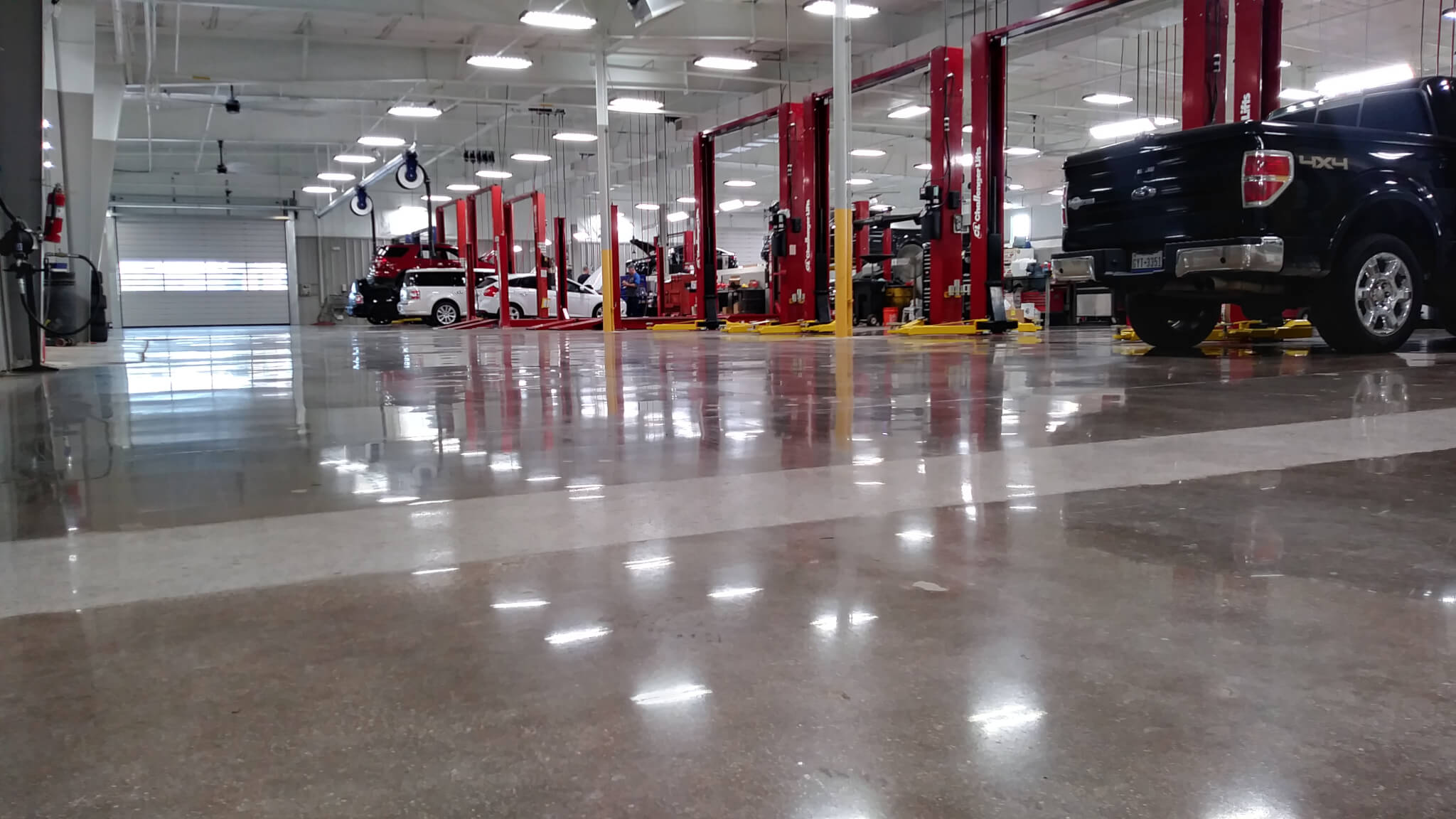 Whether referring to our products, services or installation methods, USA Renovations stands out from our competitors in many ways. We pride ourselves in producing the best-polished concrete at the highest standards for these reasons:
WE DO NOT SKIP STEPS
Traditionally, there are 10 steps to complete polished concrete. Many contractors will end their work at step five and install a topical coating that appears polished, but will eventually wear down and only last a year. Instead, we eliminate the need for topical coatings by using a penetrating chemical called "densifier." This chemical sinks into the concrete causing its surface to harden to a much higher surface PSI, protecting it from the inside-out and significantly reducing maintenance. 
Because of our methods, our polished concrete lasts a minimum of 10 years or more. 
We also offer warranties up to 10 years, whereas many of our competitors only offer one year. 
WE PERFORM MAXIMUM REFINEMENT AT EVERY STEP
We are thorough and make sure scratch patterns are consistent and ready for next steps before moving forward. Unskilled contractors and laborers may move too quickly which can drastically affect the depth of shine and longevity of the floor. Polished concrete has many benefits including its long-term durability, low maintenance and its ability to save energy, so it's important to hire a knowledgable team who is meticulous about flooring.
Maintaining polished concrete floors is simple. Dust mop floors daily to eliminate dirt and dust that can act as abrasives to any floor. Any spills should be cleaned up quickly to prevent absorption of the substance into the surface. High-traffic areas should be cleaned more often to avoid accumulated dirt and dust. It may also require occasional buffing to maintain its shine.
OUR CONTRACTORS ARE OSHA AUTHORIZED

All of our contractors are OSHA authorized and comply with the latest dust regulatory requirements. We hold our laborers to the highest standards and enforce work-related health hazards and safety regulations.
WE USE PROPER AND THE LATEST MACHINERY

In order to create long-lasting floors, we use the most advanced tooling. We utilize large, industrial grinding machines equipped with a planetary system that allows the grinder to hold a set of diamond-impregnated disks the size of a hockey puck. These disks are used to grind the concrete surface down to a desired aggregate and refinement and brought back up during different stages of installation until the desired level of shine is achieved. Installations are finished flawlessly because of these segments used in each step.
WE OFFER ALL SERVICES RELATED TO CONCRETE SURFACES
We love remodels! Give us the worst concrete you have and we'll take care of the rest. 
Some shops only focus on new construction and a broad spectrum of products, but USA Renovations is a one-stop-shop for polished concrete. We are experts in commercial concrete finish spaces and our team, products and process perform at the highest industry standards. 
From start to finish, you'll be pleased with our service and the end result.
GET A FREE QUOTE!
Let's talk about your space! For additional questions about our services, polished concrete or a FREE quote, contact us by calling (877) 294-7525 or email John.Clark@USARenovations.com.