How long will polished concrete last?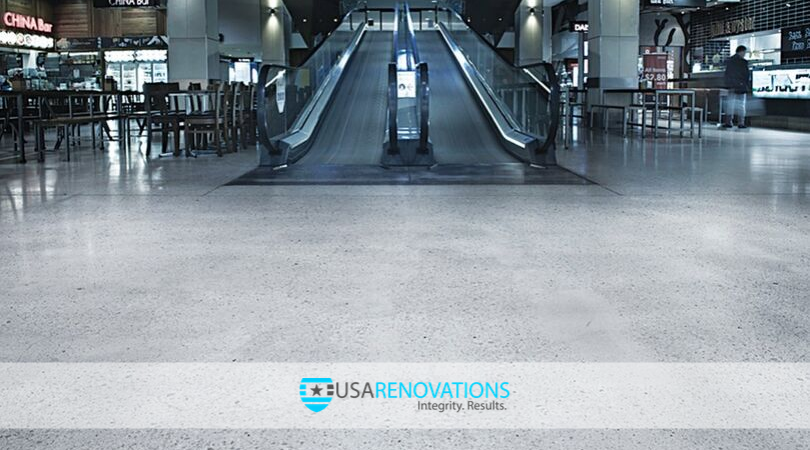 Polished concrete is known for its durability, but how long does it last? Before choosing a contractor to install your concrete floors, make sure they have proper knowledge of this flooring option to guarantee maximum longevity.
The Longevity of Polished Concrete
Polished concrete is a permanent flooring option. Many large retailers find this surface as a preferred choice because of its ability to withstand high-volume foot traffic, carts, forklifts or anything that could damage alternative flooring options and require constant replacements.
This type of flooring has a longer service life because of its low maintenance, polished finish that eliminates the need for coatings and its resistance against chemicals and stains. It's also free from moisture transmission issues that could cause adhesive deterioration in other flooring options like tile or wood.
Polished concrete's beauty compliments any space allowing for venues like churches and museums to have sustainable floors that are aesthetically-pleasing. With the proper install and polish, the worry of wear and tear isn't an issue.
Installing Polished Concrete
It's important to choose a company that knows how to properly install polished concrete for long-lasting results. Traditionally, there are 10 steps to complete an install. If a contractor ends their work with a topical coating that makes floors appear polished instead of using a detailed grinding method that ends with an actual polished finish, be ready to replace your flooring after a few years. 
USA Renovations doesn't skip steps with any install and guarantees polished concrete to last a minimum of 10 years or more. However, since we perform maximum refinement during each step of an installation, a replacement won't be necessary with the proper maintenance. We use the most advanced tooling allowing us to perform at the highest industry standard.
Maintaining Polished Concrete
Minimal maintenance is required to keep your flooring in the best shape. Polish concrete is resistant against debris and dirt allowing easy cleanup with occasional damp mopping, sweeping and dusting. Although free from moisture transmission issues, spills should be cleaned quickly to prevent the absorption of a substance into its surface. Occasional buffing will help maintain its glossy finish. 
An added bonus with polish concrete is its ability to save energy and be eco-friendly. Because it eliminates the need for wood, tile or carpet, it saves needed resources that would eventually be used to replace the flooring. The concrete's mirror-like reflection also lowers the demand for lighting, allowing less energy usage. It can also noticeably reduce the demand on HVAC units due to less heat being generated by lighting. 
Planning to Go Green? Polished concrete is a Leadership in Energy and Environmental Design (LEED) certified project. Help sustain our planet while lowering your energy bill!
Polished concrete outlasts many surfaces available on the market today. With a variety of options on finishes, glosses and colors along with its cost-effectiveness, this flooring option is a must to consider.
CONVINCED POLISHED CONCRETE IS YOUR BEST FLOORING OPTION?
Let's chat to discuss if polished concrete is the best option for your next flooring project! For additional information, questions about or services or a FREE quote, contact us by calling (877) 294-7525 or email John.Clark@USARenovations.com.